Roasted Corn & Garlic Sopa Verde
Also known as green corn soup, this soup has a unique and delicious flavour. Roasting the corn and garlic brings out wonderful layers of flavour, and combining them with our Salsa Verde results in a soup that is truly out of the ordinary. 
Directions
Set the oven to 400°F. While the oven is heating, place the corn into a shallow roasting pan. Add 2 teaspoons oil and toss to coat. 

Place the garlic onto a large square of aluminum foil. Drizzle the garlic with 1 teaspoon oil. Fold the corners of the foil over the garlic and twist to seal. 

Roast the corn and the garlic for 30 minutes or until the corn has begun to brown and the garlic is soft. Crush the garlic in a small bowl with a fork until it forms a paste.

Heat the remaining oil in a 3-quart saucepan over medium heat. Add the pepper and cook for 5 minutes or until tender, stirring occasionally. 

Stir the corn, garlic, chicken, salsa verde and broth in the saucepan and heat to a boil. Reduce the heat to low. Cook for 5 minutes. Season to taste. Sprinkle with the cilantro. Serve with the sour cream, if desired. 
Recipe Made With
Pace® Salsa Verde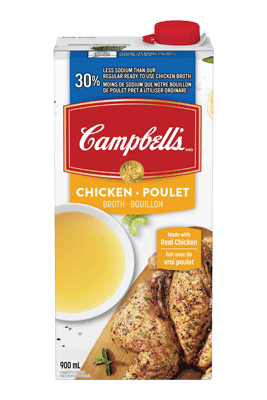 CAMPBELL'S® 30% Less Sodium Ready to Use Chicken Broth
Did you make this?
Tell us what you think.
Reviews
Thank you for your review!
Please note that your review might take up to 72 hours to appear following submission.
We will let you know when it's posted by sending you an email.
Follow Us
GET MEAL-MAIL®
Sign up for Meal-Mail® to get inspiring recipe
ideas delivered straight to your inbox