Everyone knows grilled cheese is tomato soup's best friend, but next time you make our classic tomato soup, try topping with one of these flavourful ideas. Which would you try first?
Crunchy
Go beyond traditional oyster crackers by topping your soup with any of these flavorful crunchy toppings.
1. Pretzels!
2. Pepperidge Farm® Goldfish® Crackers
3. Pumpkin Seeds
4. Croutons
5. Tortilla Strips
Creamy and Subtle
These toppings add just the right amount of coolness to a piping-hot bowl of soup.
6. Cheese
7. Avocado
8. Sour Cream
Zesty
Kick up those taste buds on a brisk day with hot bowl of soup and these zesty ideas!
9. Pace® Salsa
10. Jalapeños
Protein
Does it feel like you're running on empty? Load up your soup with great-tasting protein and satisfy that hunger!
11. Chicken
12. Chickpeas
13. Bacon Bits
Get Fresh
Don't be afraid to add a little sprinkle of green to the soup bowl.
14. Basil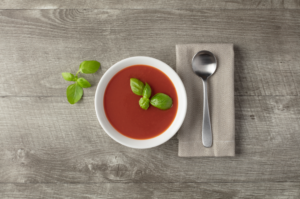 15. Green Onion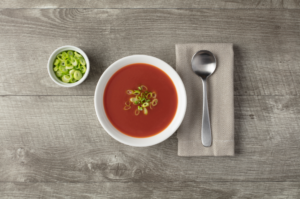 Hearty
Can soup really be hearty? Absolutely! These ideas add satisfying texture to smooth tomato soup.
16. Quinoa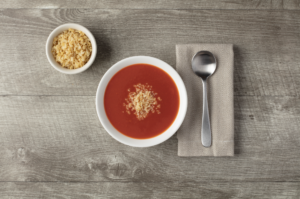 17. Macaroni
Classic
No tomato soup list would be complete without the ultimate dunkable sandwich—grilled cheese. And in case you need a recipe, check out our 3-step, 10-minute recipe below.
18. Grilled Cheese