May 5th is Cinco de Mayo – an annual acknowledgement of Mexico's underdog victory over France in 1862.
Today, Cinco de Mayo is more popularly associated with celebrating Mexican culture rather than its political origins. In fact, the day is recognized,  celebrated and has a cultural impact around the world. Incidentally, many households occasionally choose to celebrate Cinco de Mayo!
We know that a fundamental part of any culture is its food. In fact, food is possibly the heart of every social occasion.  So why not take some time to celebrate Cinco de Mayo with meals that are memorable and, of course, delicious! If you are inspired to bring this celebration into your home, here are three ways to incorporate some great-tasting, easy-to-execute, satisfying recipes!
Salsa. Eat. Repeat.
Snacking is part of any celebration and Cinco de Mayo is no exception! This Cheesy 3-Layer Dip is ready in 5 minutes, which makes it perfect for a quick appetizer that you can serve before your main meal.  Your family will love to scoop up this cheesy goodness over and over before dinner. You'll feel good as well knowing each half cup of Pace salsa in this recipe contains a full serving of vegetables!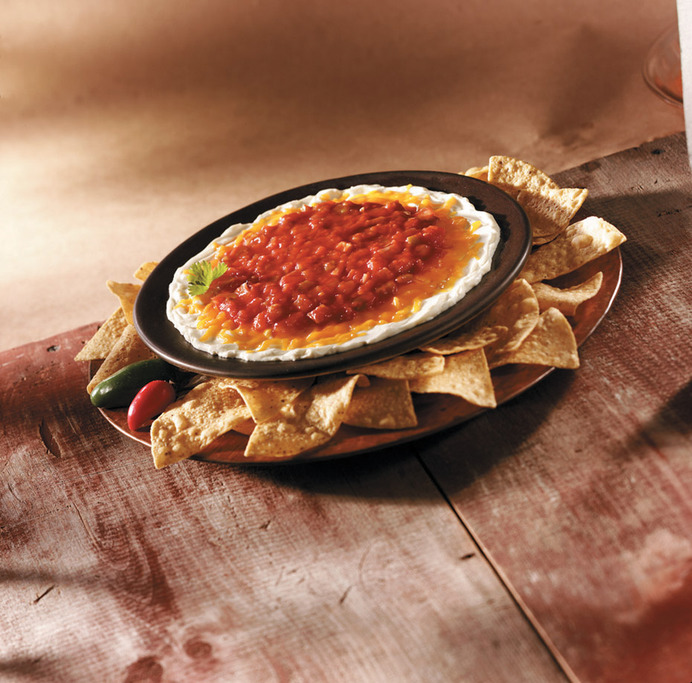 Have Fun Making Mocktails
A fancy beverage can bring a celebration to life. Adding tasty mocktails to your festivities will impress your family and bring colour and excitement to your meal. There are many varieties to choose from so pick 2 or 3 favourites and serve them all!
Tip:  Turn any of these fabulous mocktails into cocktails by adding a splash of tequila!
Make A Fun Family Dinner
Cooking for your family can be extremely rewarding especially when they ask for more! These fantastic Easy Chicken Enchiladas , Terrific Tacos , and Roasted Cauliflower Tacos recipes are true crowd-pleasers that are ready in 30 minutes or less. Quick and easy recipes like these are fun ways to give your family an impressive Mexican-inspired dinner!
So there you have it! Three simple ways to give your family a taste of Cinco de Mayo from the comfort of your home kitchen.