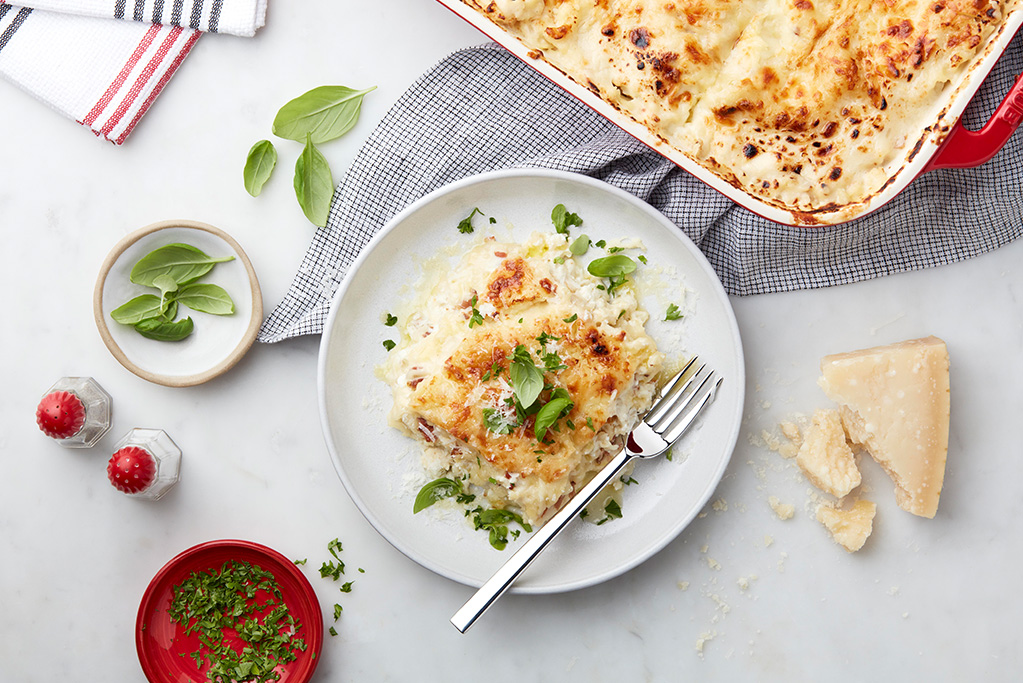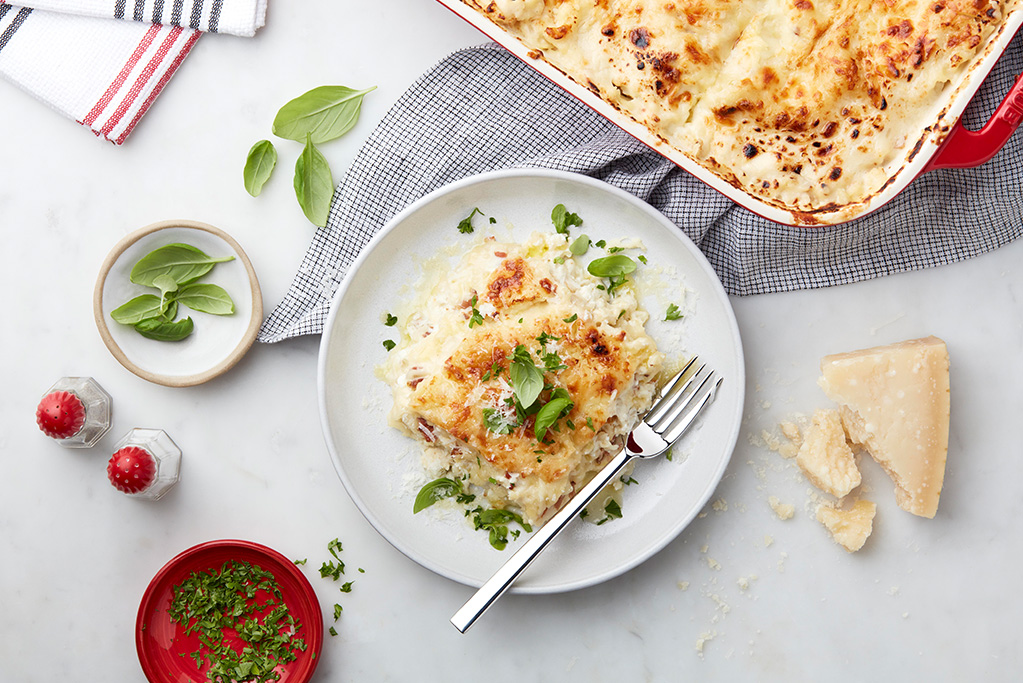 Recipe in Partnership with Vice and Danny Smiles
Directions
Preheat oven to 425°F (220°C)

Heat two tablespoons of olive oil in a large heavy bottom pot over medium-high heat.

Add in onions and garlic. Cook until translucent and fragrant, about 5 minutes.

Pour in Campbell's® Condensed Cream of Bacon Soup and stir.

Stir in Campbell's® 30% Less Sodium Chicken Broth and bring mixture to a simmer, stirring frequently.

Ladle enough sauce to cover the surface of a 9x13 oven safe dish, about 1/2-3/4 cup.

Layer 5 lasagna noodles lengthwise over the sauce to cover the surface of the dish, breaking noodles when necessary.

Ladle about 1/2 cup sauce to cover the noodles.

Crumble 1/3 of the ricotta cheese over the noodles, and then layer 1/2 cup of Parmesan and 1 cup of mozzarella. 

Layer 5 lasagna noodles over cheese layers in the opposite direction, breaking the noodles to fit in the dish widthwise. 

Repeat layering pattern 2 more times beginning with the sauce, three cheeses and lasagna noodles (changing noodle direction each time from lengthwise to width wise). 

Ladle sauce over noodles, then layer on Parmesan and remaining mozzarella.

Bake in oven until cheese has melted and become golden and crispy on top, about 30 minutes. Let rest on counter for 15 minutes before slicing. 

Plate Lasagna and garnish each slice with chopped parsley and basil, Parmesan cheese and a drizzle of olive oil.
Recipe tips
For a vegetarian version, use Campbell's® Condensed Cream of Mushroom Soup instead 
Use the sauce recipe for other dishes like pasta or serve with chicken breasts 
Recipe Made With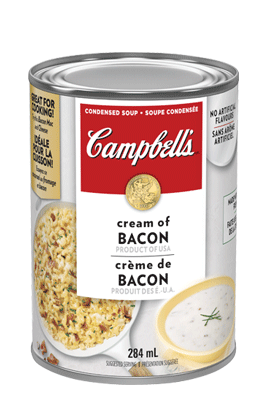 CAMPBELL'S® Condensed Cream of Bacon Soup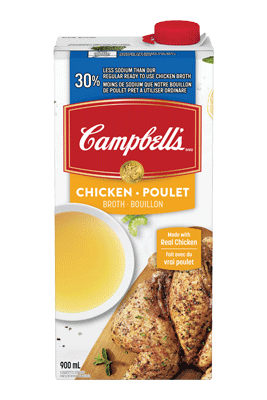 CAMPBELL'S® 30% Less Sodium Ready to Use Chicken Broth
`
Did you make this?
Tell us what you think.
Reviews
Thank you for your review!
Please note that your review might take up to 72 hours to appear following submission.
We will let you know when it's posted by sending you an email.
Follow Us
GET MEAL-MAIL®
Sign up for Meal-Mail® to get inspiring recipe
ideas delivered straight to your inbox